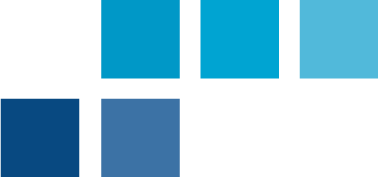 Customer Flow Control
To enable social distancing, it is imperative that buildings and facilities limit the number of people allowed inside.
Customer flow can be controlled using the Density Control Solution which can be used in supermarkets, retailers, post offices, banks, and other places for managing the number of people on their premises at any one time. It uses people counting, a dynamic display and real-time alerts to ensure pre-defined capacity thresholds are never exceeded. It can also be used in locations with multiple entrances and exits. Optional software is also available to access important data such as reports to gather trend analysis.
Single Door Camera Standalone
Ideal for small shop
Multi-person detection simultaneously
Fast deployment and cost effective, only one camera and one monitor required
Basic numeric data shows number of people in premises
Real time alert and voice prompt from camera when threshold is reached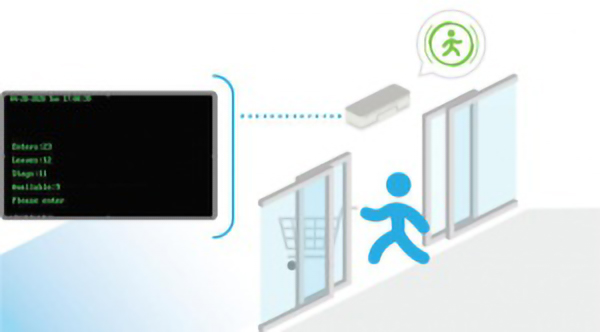 Single Door With 1 Series NVR
Ideal for retail shop with single entrance/exit
User friendly and informative real-time data screen displays maximum number accepted and current number inside store with green or red warning signs
Ideal for placing near entrance, so&nbspcustomers can identify the display
Fast deployment, only one camera, one NVR and one monitor required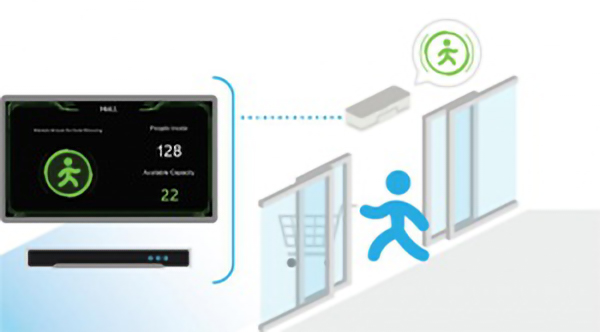 Multi-Door 1 Series NVR
Ideal for multi entrance/exit market
NVR calculates the total figure from all the cameras and displays intuitive real-time data with warning symbols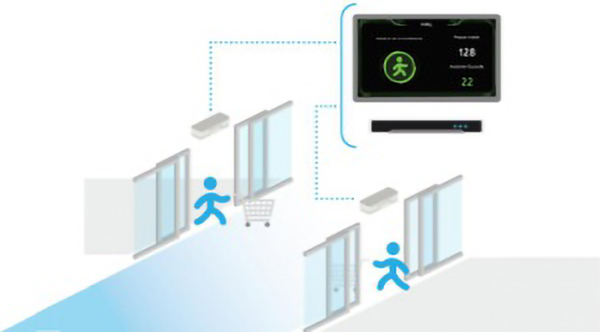 Multi-Door HikCentral
Ideal for large sites with multiple entrances and exits like marketplaces, supermarkets, depots, and distribution centres across multiple locations
HikCentral software calculates the total figures from all the cameras and displays intuitive real-time data with warning symbols
Central management to view and review whole system via HikCentral software
Business intelligence reports for further analysis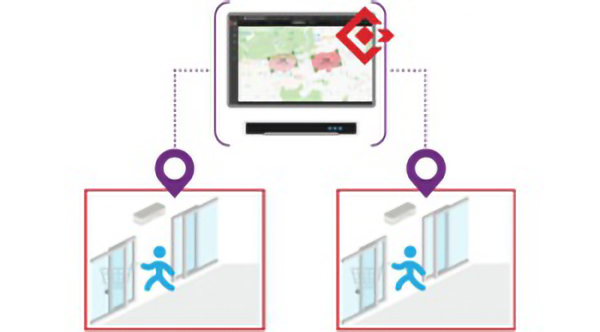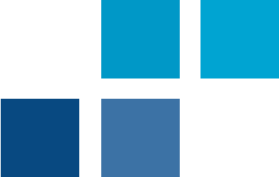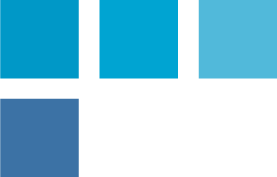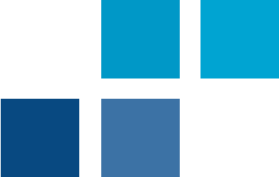 ASTRA Integrated Security Systems
Units 7 & 8
Northavon Business Centre
Dean Road
Yate
Bristol
BS37 5NH
Registered in England and Wales,
Company Number: 02720811