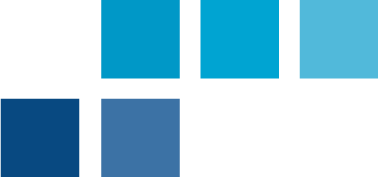 Our Partnerships
Supporting local communities is an important part of our ethos here at Astra Security. We understand the importance of giving something back. As a result of this, we support a number of charitable and fundraising initiatives across the region, from providing raffle prizes for charity events to kit sponsorship for up and coming sporting clubs and individuals.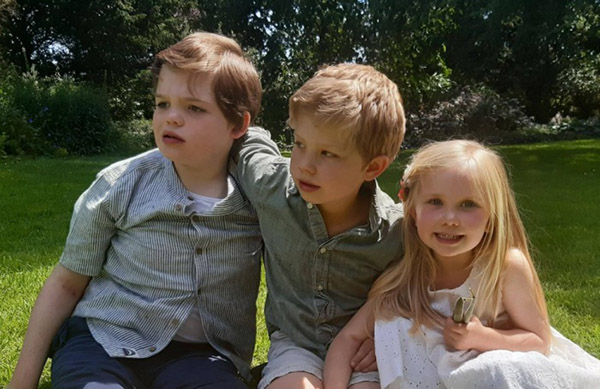 Children's Hospice South West
Astra Security has continued its support of Children's Hospice South West, as part of its ongoing commitment to charities and local communities.
Children's Hospice South West provides valuable hospice care for children with life‑limiting conditions and their whole family. They operate three hospices: Little Bridge House in North Devon, Charlton Farm in North Somerset, and Little Harbour in mid Cornwall.
Amanda Gallagher, Corporate Partnerships Fundraiser at CHSW said:
"We are incredibly grateful to Astra Security for their support of Children's Hospice South West. The last two years have brought new and often terrifying challenges to families caring for children with life‑limiting conditions, many of whom have seen care packages fall away and their wider support networks disappear because of the pandemic. Our care teams have had to adapt to ensure Covid‑safe support wherever and whenever families need it most, including in our three children's hospices in Devon, Somerset, and Cornwall, and for the first time ever, in families' own homes. But we can only continue to be here thanks to the generous support of individuals and businesses like Astra Security."
Gloucestershire Cricket Boys Talent Pathway Programme
Astra Security are pleased to announce their continued sponsorship of Gloucestershire Cricket, by becoming a partner of their Talent Pathway Programme. The Talent Pathway Programme aims to identify and recruit talented cricketers within the region to fulfil their maximum potential with the hope of playing first class cricket for Gloucestershire.
We will also become the club's first ever Activation Zone Partner for the 2022 Vitality Blast (T20) and Royal London Cup campaign. The Activation Zone will be in place at Bristol County Ground which will be hosting all home T20 matches this summer.
Gloucestershire Cricket Commercial Director, Neil Priscott said:
"It's brilliant to have Astra Security as the club's official sleeve sponsor for the Talent Pathway Programme. The shirt looks fantastic, and we can't wait for the teams to wear it during the course of the season. They are a company that takes great pride and care in the community, and it is great having them as our Activation Zone Partner for the 2022 season as we feel they match our ambitions as a club."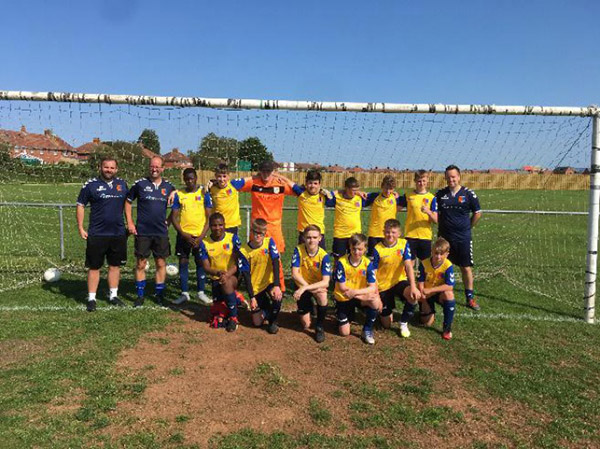 Mendip Broadwalk Under 15s
We are so grateful to Astra Security for supporting the team and providing funds for kit.
We are an inclusive team based in an economically deprived area who accept players of different abilities and backgrounds, and as such we need to keep player's subscriptions to a minimum. We collect enough monies to cover facility fees and registration fees, and we are dependent on the generosity of sponsors such as Astra Security to provide the team with the kit and equipment that they need.
We are entering our seventh season and we compete in the Avon Youth League.
Gavin Marshall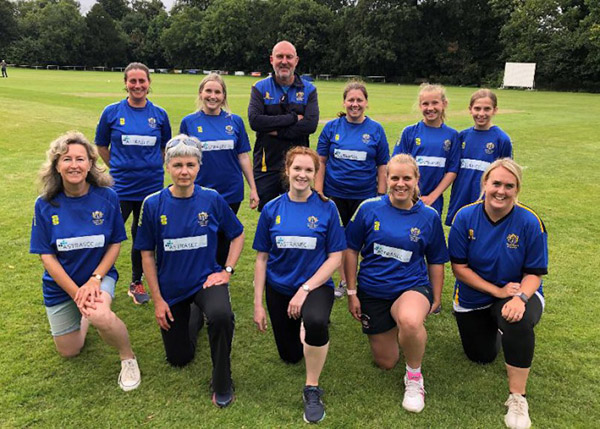 Twyford House Cricket Club
Women's Softball Cricket Team
Astra Security are proud to support Twyford House Cricket Club's Women's Team, who are part of the Twyford House Cricket Club.
The club, which is based in North Bristol, is friendly and competitive, with a growing youth section. From Under 5s to 19s, running four Saturday sides, they also welcome older players who might be hoping to make a return to club cricket.
The Women's Softball Cricket Team was introduced more recently and they are proving a great addition. They are training hard, learning new skills and above all, making great progress.
Gary Ball, Chairman of Twyford House Cricket Club said:
"This is our second year running the Women's Team and the side goes from strength to strength on the field. The Women's Team is an integral part of the club and we are delighted to have the backing of Astra Security."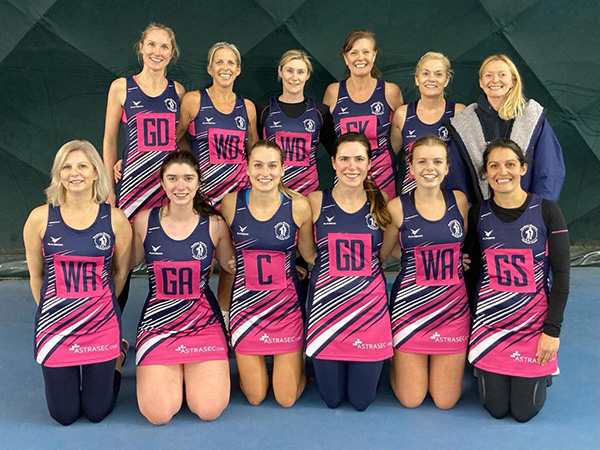 Westbury Warriors Netball Team
Westbury Warriors Netball Team
are thrilled to have secured
Astra Security
as their kit sponsor once again. The team, which is made up of a group of 'Westbury‑on‑Trym mums' got together in 2018 following the
England Netball
's initiative '
Back to Netball
'. This provides women of all ages with a gentle re‑introduction to the sport.
Annie Gibson, Team Captain said:
"We really appreciate the kit sponsorship from Astra. I'm sure it's given us extra confidence when playing. Going out on to the court with great kit and looking professional makes a big difference to how you feel and play. A massive thanks to Paul Beet and Astra for supporting us."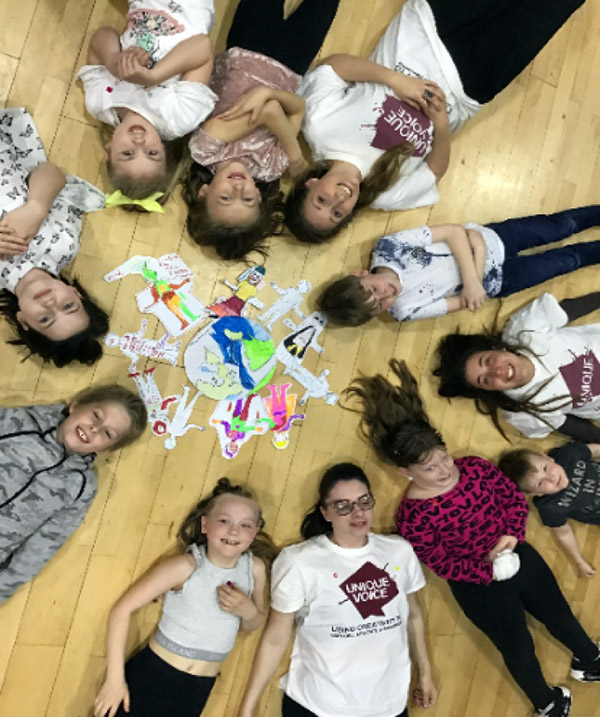 Unique Voice
Astra Security are proud to support Unique Voice, who are a Bristol based social enterprise working alongside charities, schools and the council, using the arts to teach.
Unique Voice provides much needed support for children who have had Adverse Childhood Experiences and their services are in demand in deprived communities across Bristol, and are relied upon by many families.
Krystal Keeley, Director at Unique Voice said:
"We are so grateful for the continued and ongoing support that Astra provides. It really does make a huge difference, and we could not deliver our services without this valuable support."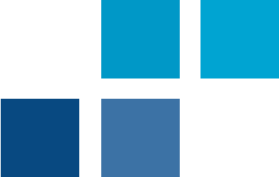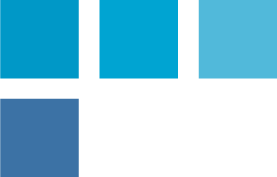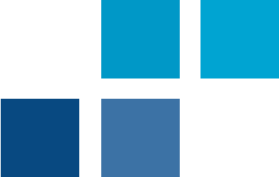 ASTRA Integrated Security Systems
Units 7 & 8
Northavon Business Centre
Dean Road
Yate
Bristol
BS37 5NH
Registered in England and Wales,
Company Number: 02720811